Managing Academic Stress and Well-Being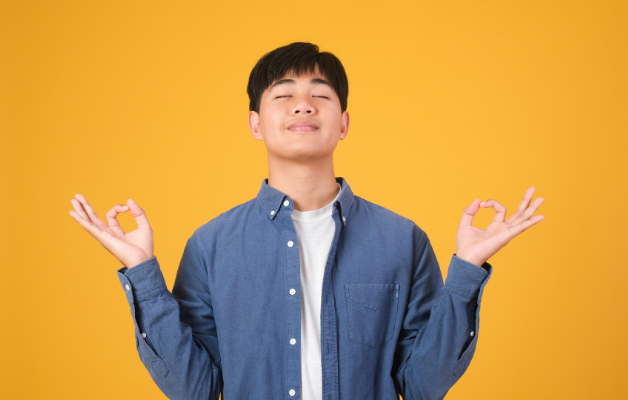 In 2018, then Education Minister, Ong Ye Kung, said that the education system in Singapore is in the process of being "loosened up" to reduce the stress among students, particularly those at the higher levels such as secondary schools and junior colleges. This was a concerted effort by the Ministry of Education (MOE) to take care of students' well-being1.
In 2019, the Institute of Mental Health (IMH) reported that more teenagers from top schools are seeking help for school-related stress. On average, IMH was seeing about 2,400 new cases from 2012 to 20172. On a positive note, more are willing to come forward to seek help for mental health related issues.
Since Nov 2019, the COVID-19 pandemic has triggered severe social and economic disruption around the world. Educational institutions were partially or fully closed in many jurisdictions. These institutions had to replace physical lessons with online ones i.e., a transition to Home-Based Learning (HBL), a term we are all familiar with by now. Like many other transitions during the pandemic, HBL has its benefits and challenges. Reduced interactions in school have exacerbated perennial stress factors, which ultimately will have a prolonged impact on students' mental health.
The issue of academic or school-related stress is very real, and therefore you should read on and rethink your experience of academic stress.
According to Dr Lim Choon Guan, senior consultant and deputy chief of IMH's department of developmental psychiatry, "school-related stress could be academic-based (homework, examinations, projects) or relationship-linked (issues with school authorities, friendship and bullying)"3. Academic stress has been described as the mental distress that is associated with the anticipated frustration of an academic failure. It is also defined as the body's response to academic-related demands that exceed adaptive capabilities of students4.
Common Sources of Academic Stress
The following are some common sources of academic stress (in no particular order):
Parental expectations
Fear of failure in examinations
Anxiety over tests (even with preparation)
Grade competition with other students
Social comparison with others
Increased workload (homework, tests, projects, etc)
Tougher syllabus/curriculum
Disruptions – personal events
Disruptions – global events (e.g., COVID-19 and its restrictions)
Effects of Academic Stress (on well-being)
The physical, psychological, and social effects of stress are well documented by an abundance of research. Specifically, prolonged exposure to academic stress may result in the following effects:
Poor/weak performance in academic subjects
Loss of concentration in class
Heavily distracted
Turn to other stimuli to make one feel better (e.g., social media, video games, group affiliation, smoking, other leisure activities)
Eating disorders
Frustration and aggression
Poor overall physical and mental health
Chronic academic stress
Burnout
Anxiety
Depression
What Happens To Your Well-Being?
Here, we can apply the biopsychosocial model of health and illness – a framework conceptualised by George L. Engel in 1977 – to understand the biological, psychological, and social effects of academic stress that determine the outcome of students' well-being. Put differently, academic stress impacts the biological, psychological, and social well-being of students, and if not managed, can have dire consequences on one's wellness in the long term5. In fairness, all student experiences academic stress to some degree. Eliminating academic stress is impossible. Rather, we must focus on the way students respond to academic stress6.
Managing Academic Stress and Well-Being
I would like to invite students to rethink their experience of academic stress using a "Problem Tree" approach (see diagram). Let's assume that academic stress is the problem/issue. Accordingly, there are effects of academic stress, which I have discussed earlier. Majority of individuals tend to use solutions that target the effects. For example, parents may enrol their children for private/public tuition lessons for subjects they are weak in. Students who spend more time on social media and/or playing video games to destress are often judge as being "compulsive gamers" or "addicted to social media". Accordingly, parents, schools, and or students themselves will explore possible strategies to curb social media usage and time spent on gaming.
Based on my observation as a tertiary educator of more than 10 years, such solutions (that target the effects) are ineffective primarily because they do not target the root causes of the problem/issue.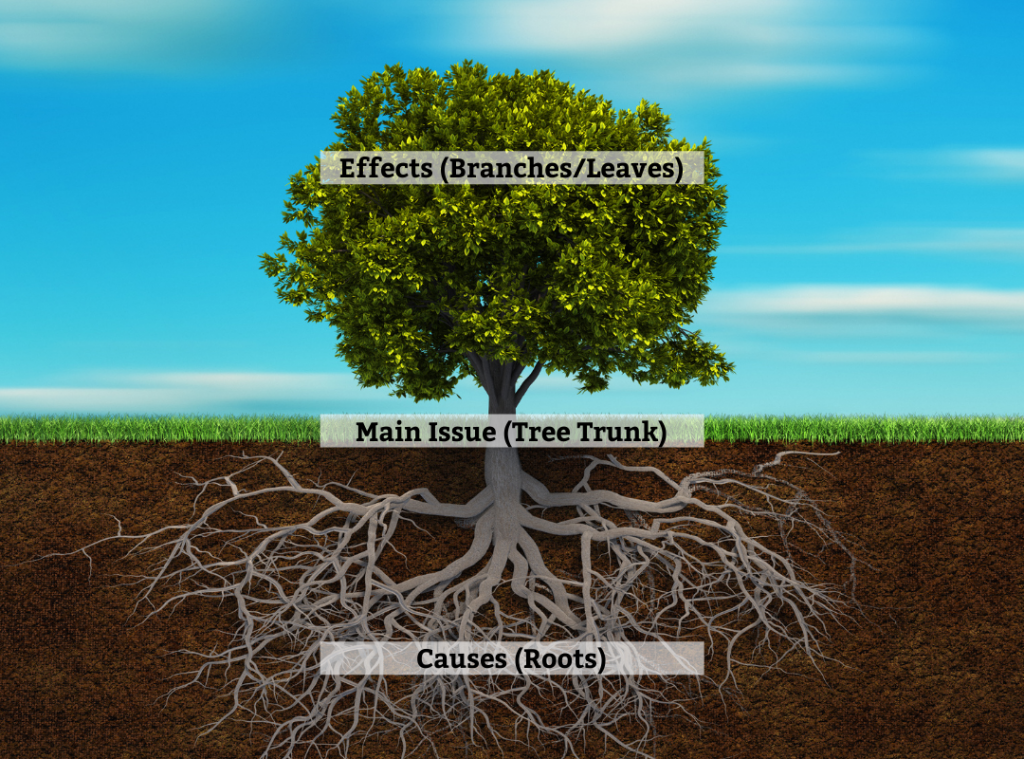 Students must ask a fundamental question – what are the root causes of their academic stress? Some examples of root causes include academic barriers such as poor time management, unrealistic self and/or parental expectations, negative attitude towards attending lessons, lack of effort in studying/revising on a consistent basis, not comprehending lesson materials (and not taking the initiative to consult their teachers), among others. On the same note, we must also acknowledge that the root causes may be a product of non-academic related issues such as family problems, relationship issues, mental health complications, among others. Having identified the root causes, you will be better able to use more targeted solutions to address your academic stress.
Some practical tips include developing a positive attitude towards your studies and attending lessons, being more focused on the key learning points, investing time in consulting your teachers, setting aside time for weekly or bi-weekly revision, form a student support network and connect with them, being open to new ideas and experiences, and self-care (e.g., having nutrition, exercise, hydration, sufficient movement, sleep, and recovery).
References