English: The World's Language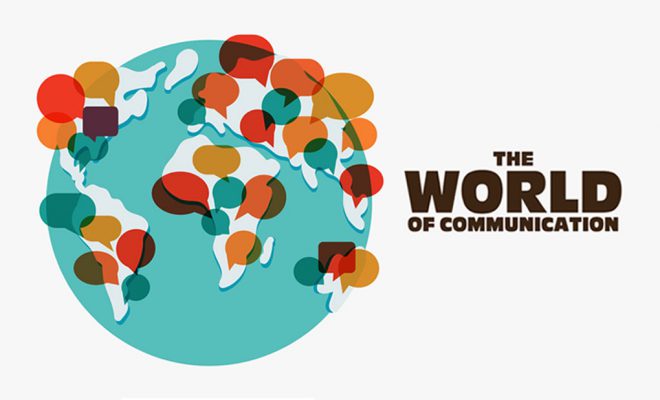 English is the world's leading international language. It is the principal language spoken in Britain, USA, Canada, Australia and other countries such as Uganda and Botswana. Almost 400 million people in the world speak English as their first language; about the same number as Spanish, but less than Mandarin Chinese or Hindi. English is the main second language in India, South Africa and many parts of Africa and Asia. But – more and more – it is also the language of international commerce, of business, of diplomacy and of tourism.
How did English reach the special position in which it finds itself today? Mostly, the rise of English to its position as the world's main international language was a result of chance. Britain was the world's most active colonial nation in the 19th century, and British explorers and colonists took their language with them wherever they went. English became the official language of most of Britain's colonies.
Colonialism and the British Empire
Britain ruled almost one quarter of the earth's surface, from Canada to Australia to India to the Caribbean to Egypt to South Africa to Singapore.
It was taken very much for granted by the British colonial mentality of the time that extending the English language and culture to the undeveloped and backward countries of Africa and Asia was a desirable thing.
But colonialism was a two-way phenomenon, and Britain's dealings with these exotic countries; as well as the increase in world trade in general during this time, led to the introduction of many foreign loan words into English. For instance, Australia gave us a set of words like boomerang, kangaroo, budgerigar, etc. while India introduced us to everyday words such as pyjamas, thug, bungalow, cot, jungle, loot, bangle, shampoo, candy, tank and many others.
The variety in the populations of colonies, can be labelled as either Pidgins or Creoles, new dialects of the English Language, such as Australian English, or new "Englishes" with their own standards and codes, as South African English
1. Pidgins and Creoles
Pidgins are created as a result of contact between two linguistic groups that have no language in common. They are learned by children as their first language and used in a wide range of domains". It can be concluded that an English creole is a pidgin English that is used and treated as a first language.
2. New Varieties of English: South African English and Nigerian English
As it was mentioned, colonialism resulted in the creation of new varieties of English. Some of those varieties include South African English and Nigerian English.
Conclusion
The cultural contact and the literary effect of English resulted in lexical exchange from English to English, as in the cases of India and the case of North America's aboriginal lexis. The remarks that the English language left in non-native societies explains the current status of English as an "International Language"