MDIS Business Club: Industrial Visit to NEWater
An industrial visit to the NEWater Visitor Centre and Rain Garden Workshop was organised on 6 December 2017 by the MDIS Business Club (MBC).
The tour was guided by their friendly staff. Participants were shown a short video clip about 'Singapore Waters' and the essential importance of water. In addition, they shared Singapore's objective in conserving and recycling water in order to have a sustainable life despite the challenges on land limitation to maintain water catchment. There are five NEWater plants which supply up to 40% of Singapore's current water needs. NEWater is expected to meet 55% of Singapore's future water demand by 2060.
The tour included an educational and interactive exhibition area followed by the 3-Step treatment at NEWater Plants
1. Microfiltration: Microscopic particles including some bacteria are filtered out at this stage.
2. Reverse Osmosis: Undesirable contaminants are removed here. The water at this stage is high-grade water.
3. Ultraviolet Disinfection: The water passes through ultraviolet light to ensure any remaining organisms are eradicated. Chemicals are added to restore the pH balance. NEWater is now ready for use.
At the end of guided tour, students were each given a bottle of NEWater. The tour ended with a Rain Garden Workshop. With the creative approach, students learned the functions of the rain garden and how different soil layers played a role in filtering rainwater and surface runoff. Students took home the completed mini rain garden as souvenirs.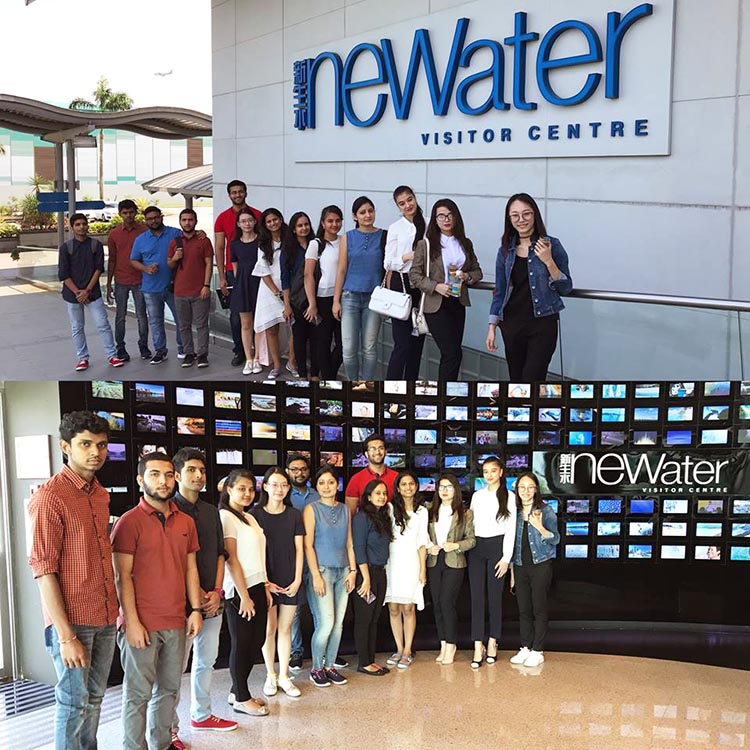 It was a fun and enriching session where participants had the opportunity to learn how the NEWater processes recycle used water with advanced membrane technologies and ultra-violet disinfection, making water ultra-clean and safe to drink. With this technology, the nation is able to combat against the dry weather, land limitations and moving Singapore towards water sustainability.