Healthcare Trends and Digitalisation: Powering the Future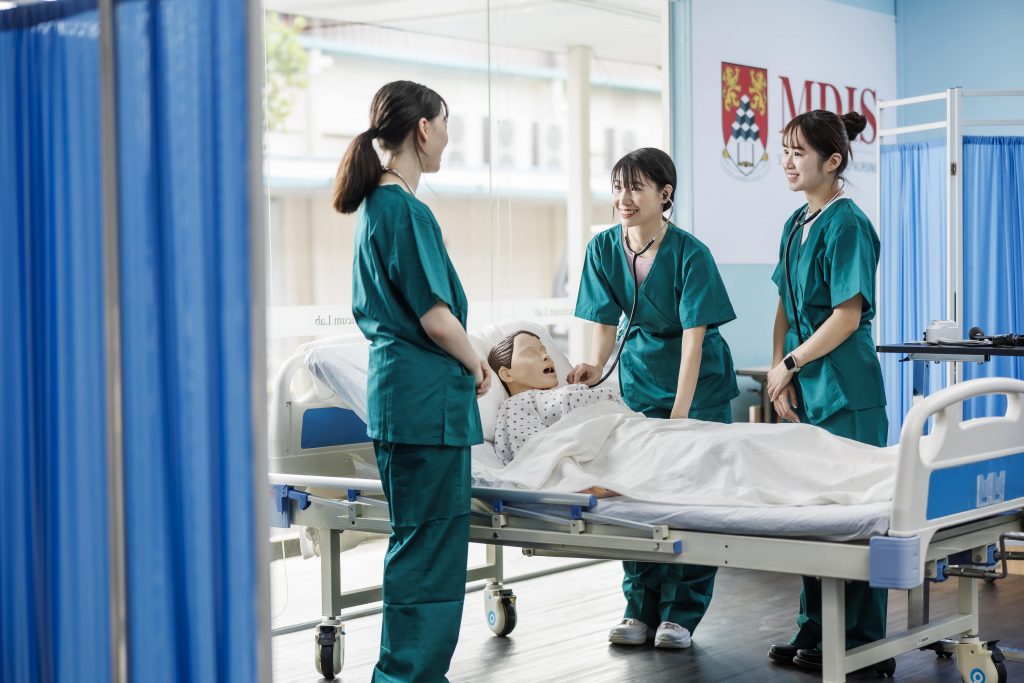 In the ever-evolving landscape of healthcare, one phenomenon has revolutionised the way we approach public health: the digitalisation of healthcare. As technology advances at an unparalleled speed, integrating digital tools and solutions has become increasingly widespread within the healthcare industry.
Furthermore, the Covid-19 pandemic reinforced the practicality and viability of digital healthcare provision. From telemedicine consultations to wearable devices monitoring vital signs, the digitalisation of healthcare can enhance accessibility, efficiency, and overall patient outcomes.
In this blog, we will explore the transformative power of digitalisation in healthcare, delving into its benefits, trends and future for both healthcare providers and patients alike. Join us as we embark on a journey through the realm of digital healthcare trends and uncover the incredible possibilities that lie ahead.
What is Healthcare Digitalisation?
Firstly, you may be wondering what exactly healthcare digitalisation is. Healthcare digitalisation refers to integrating and utilising digital technologies and solutions within the healthcare management industry.
It encompasses adopting electronic health records (EHRs), telemedicine platforms, wearable devices, health applications, artificial intelligence (AI), and other innovative technologies that enhance the delivery and accessibility of medical services.
Digitalisation in healthcare transforms traditional processes and health systems into digital formats, enabling healthcare providers to store, manage, and share patient information securely, collaborate more effectively, and leverage data-driven insights to improve patient care and outcomes.
This shift towards digitalisation aims to streamline processes, enhance efficiency, promote personalised medicine, and ultimately revolutionise how healthcare is delivered and experienced by providers and patients.
Importance of Digitalisation in Healthcare Sector
Statista's market insights indicate that the revenue in the digital healthcare market is expected to grow by 10.78%, achieving a market volume of US$256.30bn by 2027. According to them, the increase in digital healthcare applications and services is the primary source that will fuel this growth due to a global rise in smartphone penetration, from 49.40% in 2016 to 86.11% in 2023.
Unsurprisingly, advancements in artificial intelligence, big data and machine learning continue to generate significant developments in the healthcare sector. Furthermore, various digital healthcare tools can monitor patients remotely, such as ingestible sensors, robotic caregivers, etc.
According to Deloitte Insights, digital health utilises more than just tools and technology. It also views artificial intelligence and open, secure platforms as central to consumer-focused healthcare.
It is said that artificial intelligence will enable significant scientific discoveries, catalysing the production of new therapies and vaccines to fight illness and diseases. These artificial intelligence products will empower consumers to prevent health issues from developing. Additionally, it will influence patient diagnosis and treatment options, resulting in safer and more successful treatments. Intelligent manufacturing and supply chain solutions will also ensure the correct treatment and interventions are promptly provided.
Benefits of Health Digitalisation
Now that we have briefly understood the importance of digitalisation in healthcare, let's explore the ample benefits that it has to offer:
1) Refined accuracy of patient diagnoses
With digital healthcare management technology, medical professionals can diagnose a patient's condition remotely. Crucial patient information such as the treatment history, list of medicines taken, and existing allergies are some of the data that can be stored, viewed and shared between healthcare experts in real time.
A well-detailed and comprehensive patient profile is vital to any consultation, as it improves the accuracy of diagnoses and helps facilitate primary care with ease.
2) Diversified healthcare service possibilities
The rise of healthcare trends, such as digital healthcare platforms and applications, has aligned processes, making it easy for patients to store their medical data and healthcare services. These options offer dexterity to self-monitor their conditions remotely, emphasising self-care and granting them more autonomy over their treatment schedules and options.
With digital healthcare platforms, healthcare experts can also provide care in more ways, such as therapeutics and acute and chronic diseases. It also helps professionals detect changes or abnormalities in a patient's health condition earlier, resulting in a faster response during health crises.
3) Enhanced healthcare service proximity
Travelling to receive care or treatment can be a hassle for patients living in areas distant to medical facilities, especially so for elderly patients or those with mobility issues. They will have to face further challenges getting to such facilities, should their conditions require treatment through long-term and regular follow-up appointments. However, with the rise and usage of digital healthcare platforms, healthcare providers will have no limitations, such geographical limitations will be removed, empowering healthcare providers with the ability to render clinical assessments to those in dire needs of their assistance.
4) Reduced healthcare costs
According to the World Health Organization, globally, 50% of people cannot access essential health services such as medical treatment, rehabilitation and prevention.
With the rise of digital healthcare platforms like telemedicine and teleconsultation, patients have better control of their health conditions. It prevents costly trips to emergency rooms, clinics and hospitals and can help with transportation costs. This way, the cost of healthcare provision and patient healthcare is reduced. Therefore, more patients in the low-to-middle-income class can receive healthcare services at economical rates.
5) Increased system efficiency
The increasing global population is another concern, as there will be a shortage of skilled healthcare professionals by the end of the decade. With full access to a patient's medical history and conditions, professionals can provide efficient treatment with better outcomes, and more patients can receive help instead of physical consultations.
Healthcare Trends [2023]
From innovative technologies revolutionising patient care to groundbreaking research transforming treatment approaches, 2023 promises to be a pivotal time for the ever-changing healthcare field. Let's look at some of these healthcare trends changing the landscape and making the way for a healthier future.
1) Big Data in Healthcare
Data experts in healthcare use big data for various applications, from improving the patient experience to creating machine-learning models that can diagnose medical conditions. These data and analytics are used to spot trends and correlations to enhance their decision-making ability. This will transform healthcare forever, as it can make it more convenient for both patients and providers.
2) Wearable Devices
Wearable devices are becoming growingly popular, allowing individuals to monitor their health and activities at their convenience. Healthcare professionals also use wearable devices to track a patient's condition remotely.
With the advancement of technology, wearable devices such as smartwatches can now perform scans such as ECGs that can detect health issues and predict the risk of heart attacks. In the future, wearable devices are set to evolve. They will be capable of utilising in-device analytics to protect patient privacy and improve data collection speed – which is crucial to detect and warn patients of life-threatening conditions instantaneously.
3) Patient Care with Virtual Reality
Virtual reality (VR) is another modern technology that has proven effective in treating patients and has many uses. An example is through programmes such as motion-enabled games; VR creates physical movements and motivates patients to exercise. Furthermore, VR rehabilitation allows patients to practice life skills virtually, easing them back into everyday lives. VR is also effective in treating pain, and Cedars-Sinai Hospital revealed that a VR experience could reduce pain by 24%. Through virtual care, medical professionals are able to help women in labour and patients suffering from chronic pain and reduce the need for pharmaceutical therapy.
4) Empowering Healthcare with AI
The emergence of artificial intelligence has brought revolutionary changes in the healthcare industry. Natural language processing (NLP) is an alternative form of artificial intelligence that qualifies computers to decipher and read our language. It is used in various health data applications to improve patient care with better diagnoses and simplify medical processes.
NLP has many uses, and one specific example would be identifying suitable treatment and medication for patients and predicting health risks based on previous health data. Furthermore, it can help medical experts diagnose illnesses and treat their patients accurately.
5) Remote Patient Monitoring
Remote Patient Monitoring (RPM) is effective in helping recently discharged patients and senior citizens. Healthcare organisations can be notified of potential health issues and efficiently track patient data. Many types of RPM technology allow patients to log their data. Some include heart rate monitors, diet logging programmes and glucose meters for people with diabetes.
RPM devices are highly beneficial as they enable patients to play a part in managing their health conditions, give patients and healthcare providers access to more data and allow for constant monitoring of patients remotely.
Final Words
Digitalisation in healthcare is already shaping the experiences of patients and healthcare experts worldwide. As technology continues to grow, digitalisation will inversely improve healthcare management and provision standards. By staying on top of trends such as artificial intelligence, wearable devices and virtual reality, healthcare professionals can perform at peak levels from 2023 and beyond.
At MDIS, we have various healthcare programmes focused on educating healthcare professionals pursuing their tertiary education. Launched in 2018, the MDIS School of Health and Nursing (SHN) prepares its students to be work-ready by equipping them with industry-relevant knowledge and skills.
If you are interested in pursuing a career in healthcare in the future, SHN may be the place for you. Visit our website to learn more about entry requirements, course duration and course structure for individual programmes. If you have any queries, please get in touch with our educational consultants today; they will gladly assist you.