Singapore's Five Favourite Foods
Singapore is a multi-racial country with many different cultures and a variety of local foods. You can easily spot hawker centres, food courts and coffee shops serving these foods in every corner of Singapore. Five delicious foods you must try are: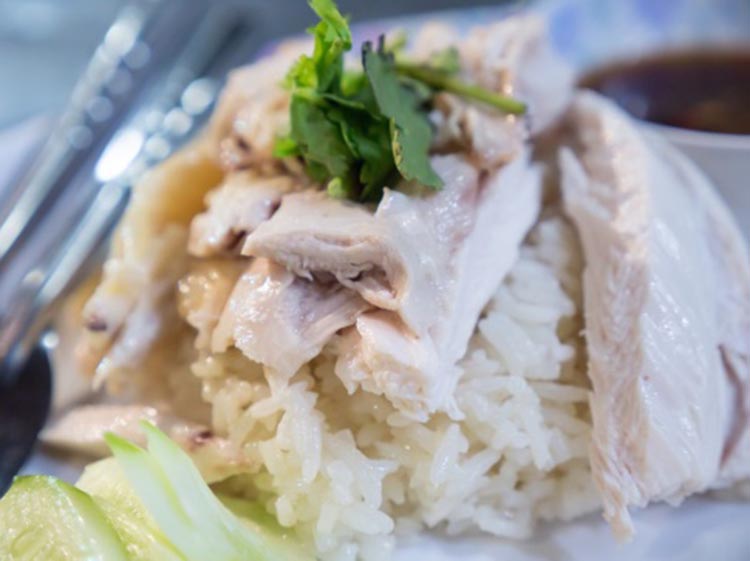 1. Chicken rice
Where ever you go in Singapore, you will find a chicken rice stall, even at Changi International Airport Singapore. Chicken rice is a part of Chinese cuisine and infused with local Cantonese influence and fits the taste bud of Singaporeans. Chicken rice is made of rice cooked in chicken broth with a little bit of ginger and pandan leave for flavour. Customers have a choice of chicken they can choose from – braised chicken, roasted chicken or fried chicken. Generally, they serve chicken rice with a plate of kai lan (Chinese broccoli) and a small bowl of lotus root soup on the side.
2. Chilli Crab
You need to get your hands dirty for this one but I'm sure it will be worth it! Chilli Crab is basically a stir-fried crab coated with an amazing sweet yet savory sauce, with a little bit of spiciness. It is served with deep fried bun or man tou that will soak up the sauces which will make you come back to Singapore for more! By the way, do you know that Chilli crab is one of the world's 50 most delicious food category by CNN Go in 2011?
3. Laksa
A bowl of sunset is what you're going to get if you order this flaming laksa. Laksa is inspired from a Peranakan dish, made popular by the Straits Chinese. The distinctive feature in this dish is the thick vermicelli that is cut into shorter pieces. In fact, there are some stalls that only give you spoon without chopstick to eat it! The 'sunset' gravy is a selling point, made of shrimp paste, coconut milk and cockles.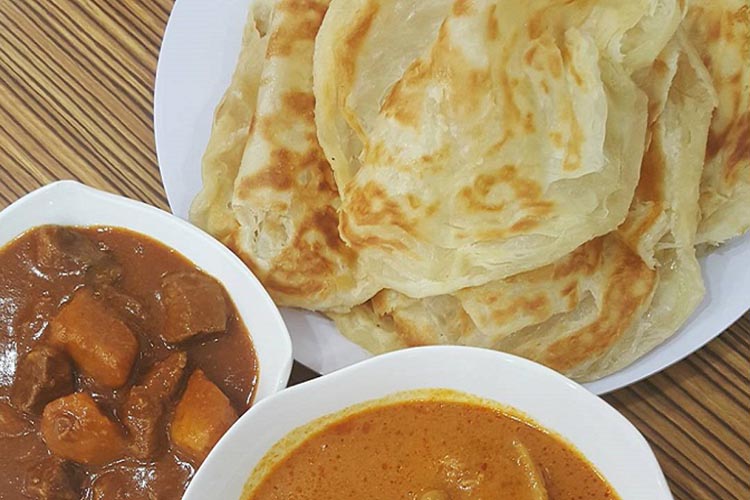 4. Roti prata
A perfect option for your breakfast here in Singapore is Roti Prata. A dish which is a local evolution of Pakistani and Indian paratha. Roti means 'bread' and Prata means 'flat' therefore it literally called flatbread. What's unique with this flatbread is that it is crispy on the outside and soft on the inside. It is usually served with mutton or fish curry. However, these days Roti Prata is served as a desert combined with ice cream, chocolate, bananas, jam or any sweet filling you can imagine!
5. Kaya toast
If you are up to sweet snacks this is the one you're looking for! Crispy toasted bread with a hand full of butter and kaya jam. Kaya jam is made of eggs, sugar, coconut milk and pandan leaves for fragrance. You will never get enough of this little sweet crispy toast. You can eat it for snacks or breakfast with half boiled egg and your selection of coffee or tea!
By Angellie Williady