Beefing up vehicle security systems using GSM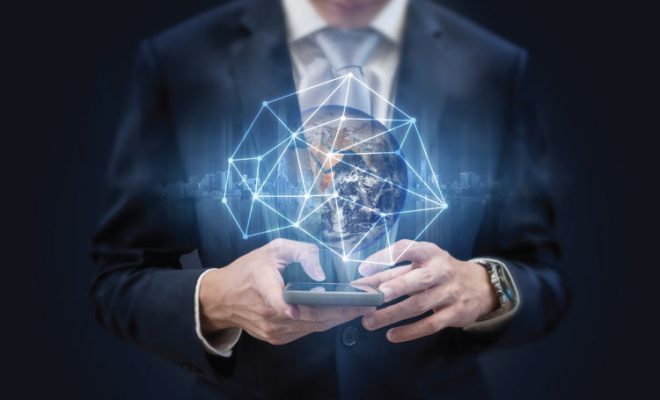 A major challenge that the world is currently facing is the insecurity and increasing crime rate in society.  Vehicle crime rates are on the rise as the stolen vehicles are used to commit crimes and research shows that such acts further affect the lives of people, properties and society.
Vehicle thefts are predicted to increase day by day despite the numerous efforts initiated by  security agencies to track stolen vehicles as well as reduce the vehicle theft crime rates of stolen vehicles.   Often, not all stolen vehicles can be recovered and identified.
Parking lot and eavesdropping attacks
Nowadays sophisticated attacks, such as,  parking lot attacks have been occuring as signals can be intercepted outside buildings, or even through the floors in multi-storey buildings. As a result, attackers can implement a "parking lot" attack, where they actually sit in the organisation's parking lot and try to access internal hosts via the wireless network and access data and hack the network. The attacker does not need to have any on-going connection to the software at all. An attacker can insert the software onto a compromised device by direct insertion or by a virus or other malware, and then come back some time later to retrieve any data that is found or trigger the software to send the data at some determined time. Modification attacks have the same need as eavesdropping attacks to get to the right point in the network, but they also have a timing requirement. The attacks are only useful if one can modify the communications stream while the communication is taking place.
Infrastructure to build GSM security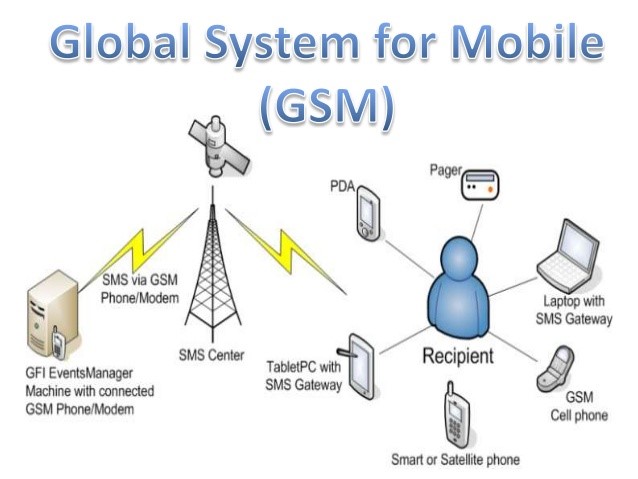 To prevent vehicle thefts, an intelligent car security system may be developed using GSM with various sensors and software.
Picture Source: https://www.slideshare.net/AakankshaR/wireless-49039534
Raspberry pi 2, c programming and GSM modem is the essential infrastructure used to develop an application on sensors used in car. The combination of both hardware and software helps to implement GSM functions as expected in a car security system.  Notification message will be sent via SMS to inform the user that the car alarm is being triggered and also include features such as car temperature health status by warning user on their car temperature condition.
The following sensors can be used in detecting vehicle thefts:
Accelerator meter sensors: When there is a vigorous shake towards the car, alarm will be triggered and a notification message will be sent to the user through SMS. It measures the acceleration forces and it is a device which is made up of electromechanical. The force might be static or dynamic to sense movement and vibrations.
Capacitive Touch sensor: Detect and measure things that are conductive. In this case, capacitive switch sensor is installed on car handles to detect pulling force on car door handles
Temperature sensor: Measure the ambient temperature based on the sensor. In this case, a temperature sensor is installed to the product to inform user about the health status of the car. When car temperature is above certain degree (overheated), an alarm will be triggered.
A set of coding is developed and applied in raspberry pi interfaces to program the operation of the sensors. It is recommended that those sensors be used due to its accuracy and efficiency features.
Possible solutions to prevent vehicle thefts
To prevent and reduce vehicle thefts, it is recommended that the Global System for Mobile Communications (GSM) to be implemented to increase the security system in vehicles. With the usage of GSM vehicles, owners are notified when their car alarms trigger off even when they are located far away from their vehicles. The reliability of the security system also depends on the network provider used. Therefore, it is very useful and necessary to use a network provider which provides a wide spread of geographical location networks.  GSM sensors are important as they are also able to notify the car owner of theft and health status which is usually neglected by most owners. Cameras installed to the device will also assist for monitoring purposes.
Authored by MDIS Lecturer, Ms Latha Manian, MDIS School of Technology