Google Developer Group (GDG) Singapore celebrated its 10th year anniversary with DevFest Singapore 2019 on 30 November 2019. This anniversary celebration brought together IT experts from different organisations like Telstra, Grab, Gojek & Twitter who conducted IT talks and workshops that empowered the attendees with new knowledge and skills.
The event is a culmination of the tech community and their passion where developers come to learn, share, enjoy and delve into the spirit of the DevFest season.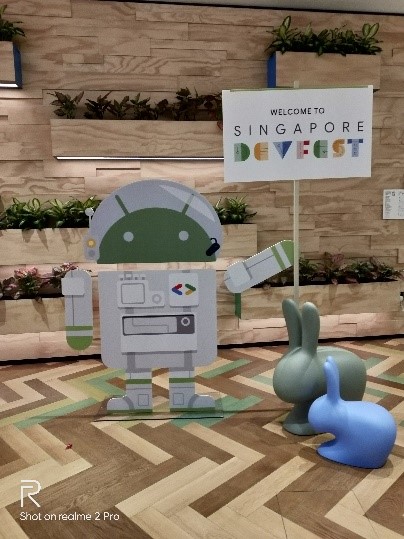 MBS students have been given an opportunity to spend an entire Saturday afternoon at the Developer Space @Google Singapore, listening to the different speakers from different backgrounds on the latest happenings in the technological scene such as Progressive Web Application, Modern Programming Languages for Android and Machine Learning.
Special thanks to the organisers for bringing developers from different backgrounds to network together and also provide us an opportunity to visit the Google office!
Here's what one of our Master Students had to share about their experience during the visit.
"This event is ideal for those who want to pursue a career in IT, coding etc. It was also worthy for the people who roles like Human Resources, as it gave them an opportunity for networking as well as understanding the work-life balance in Singapore.
It gave us an opportunity to listen as well as interact with various technology experts which enlightened us with new ideas and skills. Out of all the seminars, Platform AppCompat and Now Material, and Google Technical Recruiter: Crafting Your Winning Resume and Acing Your Interviews were the two seminars that caught my attention the most. From the seminar, we understood that, when current versions of Android updates are published, Google will be supporting the older version of those applications. To be precise, AppCompat is a bunch of support libraries that can be utilised to make the apps developed with current versions to work with the prior versions.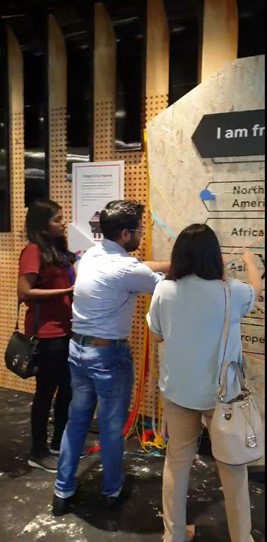 The seminar of crafting your winning resume and acing your interviews, gave us a lot of ideas about how to get placed in Google. Gaining some technical skills is a must for applying to Google. Candidates earn brownie points in the eyes of the recruiter if they participated in any programming competitions & hackathons or went to any industry internships. But, above all they look out for critical thinking, leadership skills, role-related knowledge and "googleyness" in a candidate. Googleyness is a term that Google uses that means "enjoying fun", "comfort with ambiguity" and "Intellectual humility" among many other traits. Besides, we walked away from the event with goodies like T-shirts, stickers, sticky notes. We can all conclude that Google never fails to put a smile on everyone's face."      

This article was contributed by Demalya Roy from MDIS Business School.