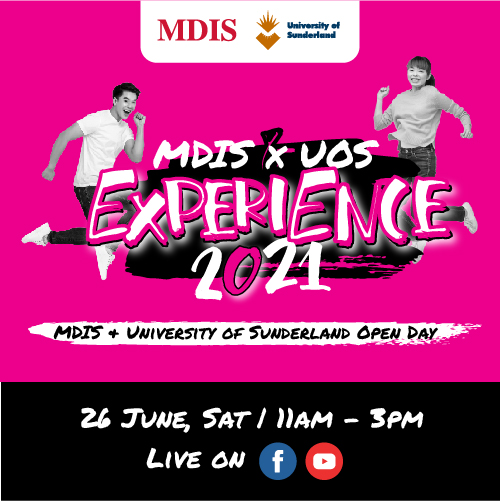 Think Beyond – The MDIS X UOS Experience
At this upcoming event, MDIS together with its University Partner - the University of Sunderland, UK, will come together to explore the most pressing concerns currently faced by our students. Drawing upon both our extensive and valuable years of experience in the education industry, we look forward to sharing vital ideas and information that will help create your roadmap to success. Join us at the event, to uncover the focus of education in the post-pandemic future.

LIVE SESSIONS AVAILABLE!
Click on the icons to watch!
Register Now to Get Special Rebate
Please complete the following form with the information below and one of our representatives will get back to you as soon as possible.