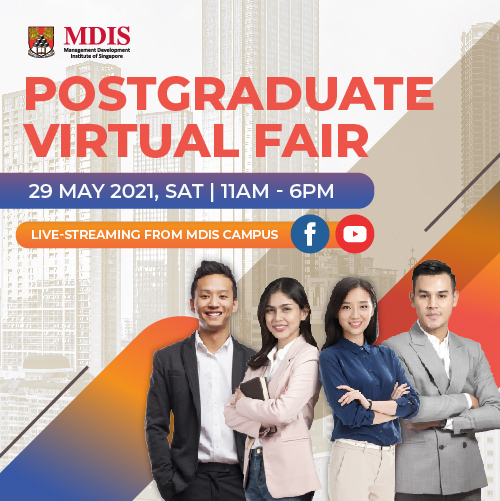 Postgraduate Studies at MDIS: Staying Relevant in the Age of Disruption
Now is a good time to consider getting a postgraduate qualification. Competition remains fierce in a world where innovation and Technology are changing tomorrow's world. Postgraduate programmes at MDIS will prepare individuals to take on leadership roles, enhance skillsets and boost career prospects as they transit into the future of work. Join us at the MDIS Postgraduate Virtual Fair 2021 for a series of live discussion on staying relevant and unlocking your growth potential in the future economy.

Register Now to Get Special Rebate
Please complete the following form with the information below and one of our representatives will get back to you as soon as possible.

*Terms and Conditions Apply