MDIS Student Council (SC)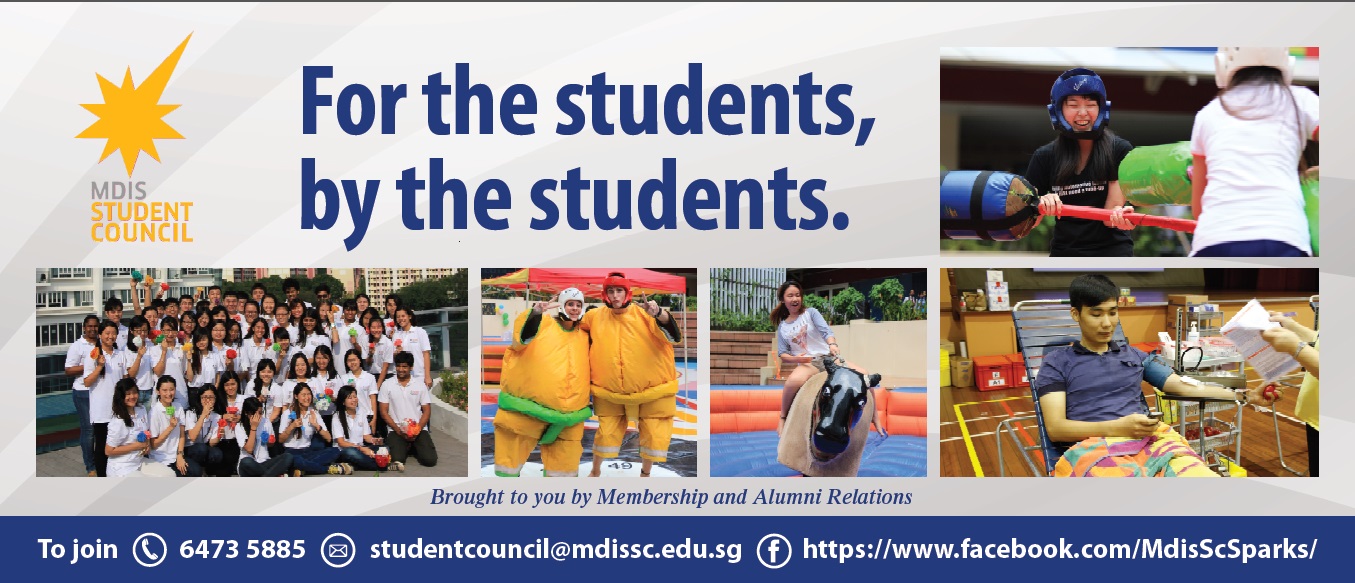 Advocating in the belief of 'Students of Today, Leaders of Tomorrow', the MDIS Student Council (MDISSC) provides an opportunity to explore and develop their leadership skills and to create a positive student environment within MDIS.
MDISSC is also the voice of students in academic, administrative and residential matters at MDIS. We are the channel through which student concerns are brought to the attention of the staff and management of MDIS. It is essential that we hear the concerns of students of all courses.
We welcome any suggestions, comments or grievances that you wish to make!
You may contact us at studentcouncil@mdissc.edu.sg