MORE THAN JUST A JOB, CARVE A MEANINGFUL CAREER WITH A GLOBALLY RECOGNISED EDUCATION AT MDIS
Knowledge forms the foundation of what you can build upon with experience. Both education and experience can enhance your career prospects, but it ultimately comes down to you, your goals and the industry you are in. Learning should be ongoing throughout your career, even if you have years of experience behind you. Having a solid foundation is the most effective way to bring your career to great heights and one of the ways is to attain a recognised qualification in your field. If you are looking to upskill or carve an entirely new career path, MDIS offers a wide range of industry-focused programmes in Engineering or Healthcare and even postgraduate programmes to help you get on the right foot.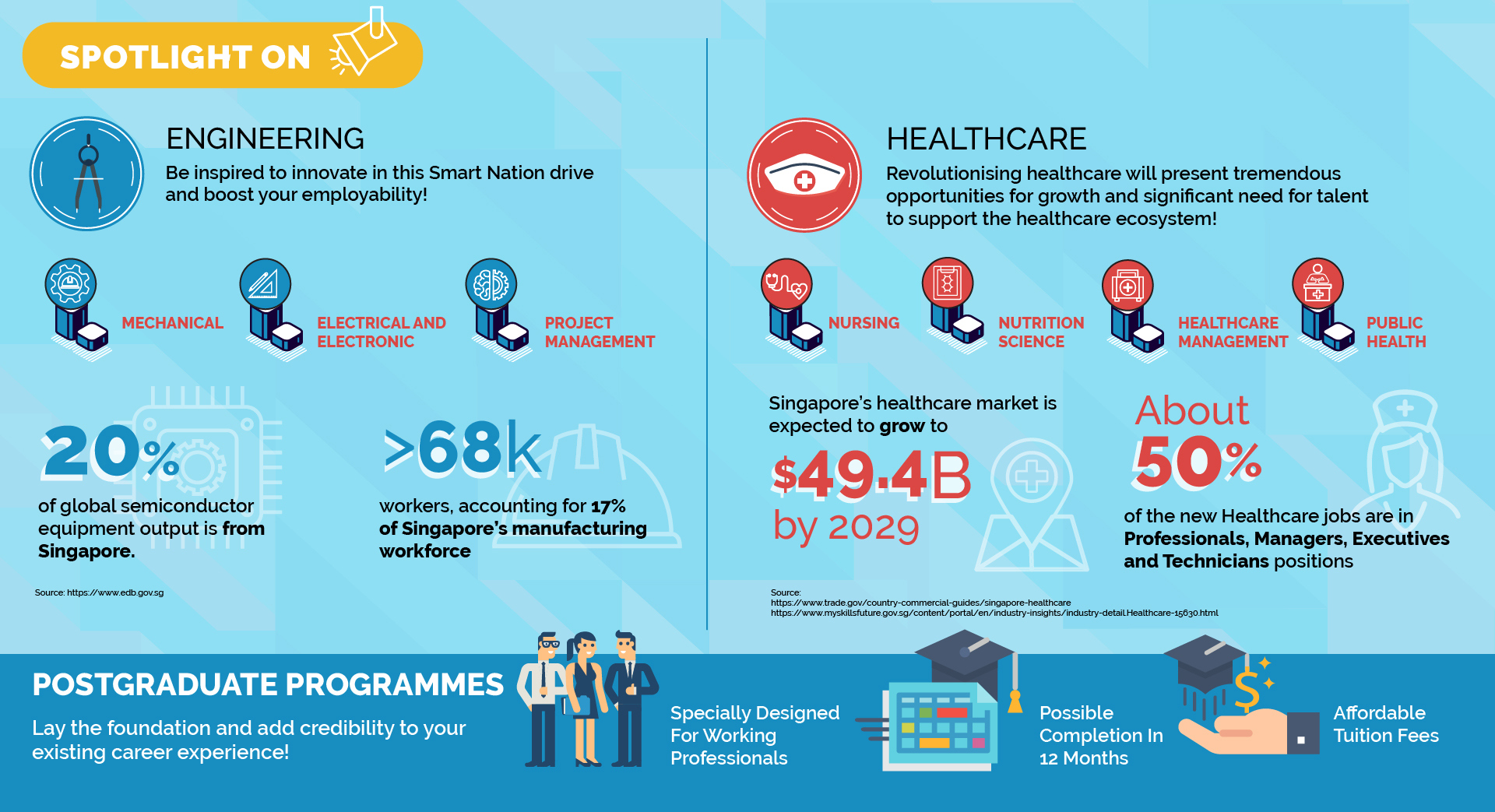 Engineering
Diploma, UK Hons Degree & Masters Programmes
Health & Nursing
UK Hons Degree & Masters Programmes
Master Degree Programmes
Complete in 12 Months | Globally Recognised | Awarded by US and UK Universities
Why Study in MDIS Singapore?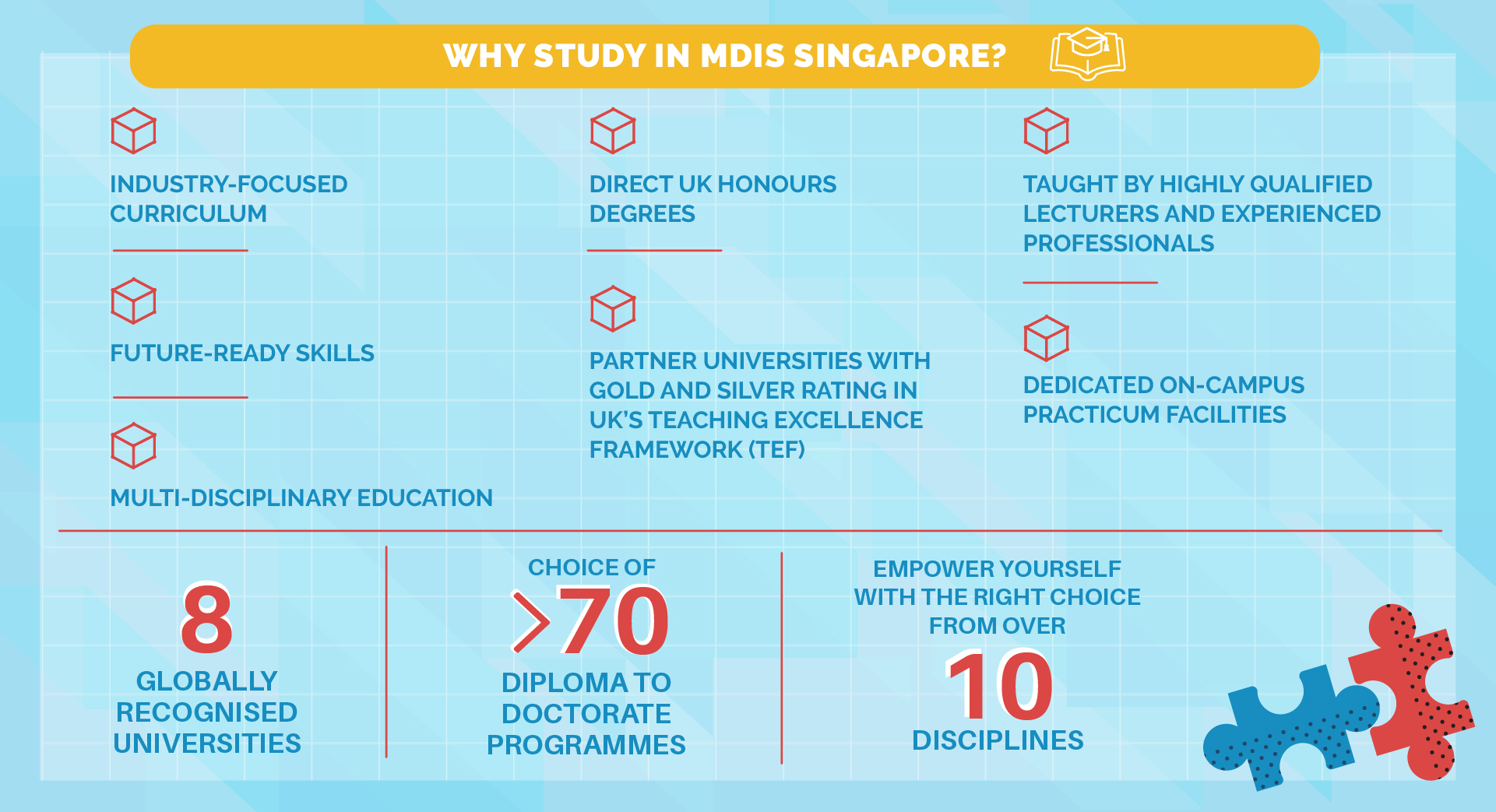 MDIS Campus @501 Stirling Road, Singapore 148951
MDIS Singapore Campus Virtual Tour
Catch a glimpse of the MDIS Campus Experience here!
Request a Course Brochure
Please complete the following form with the information below
Contact Us
Local Students
International Students