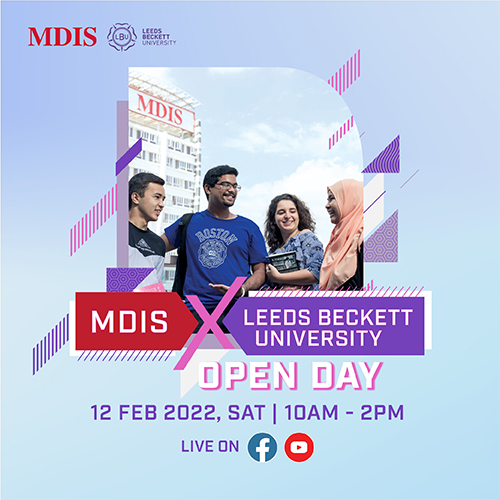 MDIS x LBU OPEN DAY: REINVENT FOR INDUSTRY 4.0
Are you ready for the new world of work? Do you understand the complex health and safety challenges of the various industries? The world is quickly changing, and with it, the future of work. Even if you are highly educated and experienced, the industry will keep changing and require constant adaptation. Upskilling yourself is crucial on your path to a future-proof career. You can evolve your skills to keep up with the changes in your industry and further your career. Explore what reinventing for industry 4.0 looks like at the MDIS x LBU Open Day 2022.

LIVE SESSIONS AVAILABLE!
Click on the icons to watch!
Highlights


Look forward to these exciting moments and perks on our event day!
Hear From Us


Take a moment to hear from our faculty leaders, students and alumni on their learning journey at MDIS.
Register Now to Get Special Rebate
Please complete the following form with the information below and one of our representatives will get back to you as soon as possible.