2000 & Beyond
Enhancing Quality Standards of Excellence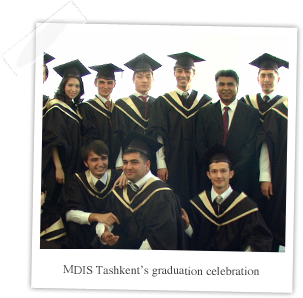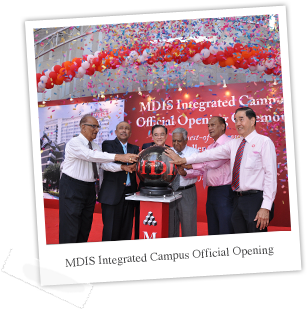 MDIS and MDIS College was awarded the four-year EduTrust Certification by the Council for Private Education in May 2010 attesting to the institute's exemplary education and quality standards.
In July 2012, the Ministry of Higher Education, Malaysia approved the establishment of an MDIS campus with the approved college name, MDIS Malaysia. Set to open its doors in 2015, MDIS's second overseas campus, a RM300 million self-funded investment project is the first by a Singaporean group in Johor, Iskandar.
MDIS Tashkent celebrated its first batch of graduates from the University of Wales in October 2011.
In September 2013, Malaysia's Deputy Prime Minister and Education Minister, YAB Tan Sri Dato' Hj. Muhyiddin bin Hj. Mohd Yassin officiated at the groundbreaking ceremony of the 30-acre freehold MDIS Malaysia campus site in EduCity@Iskandar, Johor. The ceremony was witnessed by the Menteri Besar of of Johor, YAB Dato' Seri Mohamed Khaled bin Nordin together with the President and Secretary-General of MDIS, dignitaries and guests from Malaysia and Singapore.
2011 marked a 20-year successful partnership between MDIS and the Oklahoma City University, USA.
MDIS Residences@Stirling, a S$80 million 15-storey student hostel, the largest built by a private education institution was officially opened in July 2011. The additional S$40 million upgrading project to increase the capacity of its existing campus saw the completion of the 6-storey main building in December 2012 with its iconic rooftop garden.
* Disclaimer: MDIS has made every effort to ensure the accuracy of the MDIS Heritage website content and shall in no event be made liable for any consequences arising from the usage of the content. MDIS also owns the copyright of the contents, materials and reserves the right of use.